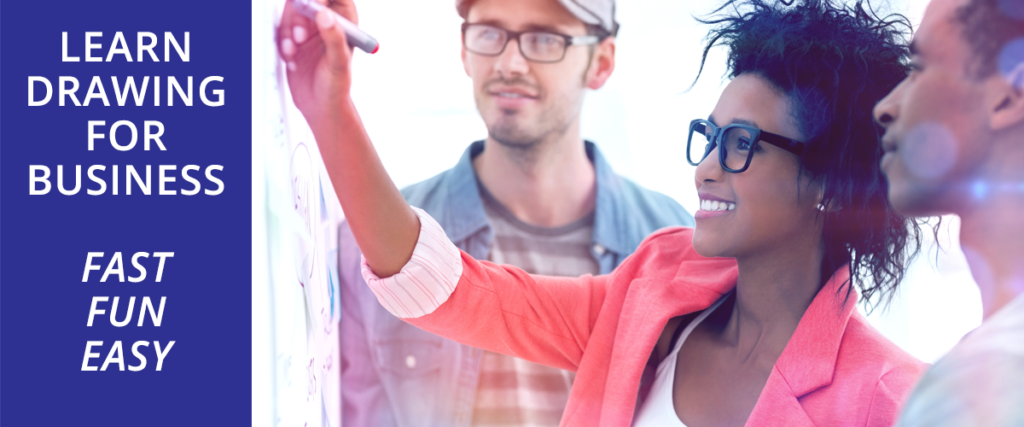 Ready to up your game?
Learn whiteboarding for business the easy way with video lessons, design blueprints, and mobile app tools.
Why Not Sketch is a tutorial series inside Sketch-by-Step that teaches professionals how to draw on a whiteboard and how to use visual communication skills to inspire engagement and understanding. It focuses on e-learning and sample presentations.
Why Not Sketch is available inside Sketch-by-Step.  In the Search window, select the open book icon for a list of all lessons.
Learn how to Whiteboard – It's a Piece of Cake!
Leverage the Sketch-by-Step sketchbook art library as you apply the whiteboarding visual communication skills you learn in the Why Not Sketch lessons.